Announcement: JBossWS 6.0.0.Final released!
JBossWS 6.0.0.Final has been released and is available for download. The maven artifacts have been released to the Maven repository. In this major release, the Jakarta EE 9.1(jakarta namespace aka big bang change) is supported and a lot of jakarta maven artifacts are included/updated. For more detailed info and full list of issues resolved, please check release notes.
by Jim Ma June 21 ,2022 02:00 pm
JBossWS is a web service framework developed as part of the JBoss Application Server / WildFly.
JBossWS integration provides the application server with any WS related technologies it needs for achieving compliance with the Jakarta EE Platform 9.1.
Currently, JBossWS main focus is on integrating Apache CXF, with the goal of achieving the best integration of the first class CXF features on top of WildFly.
Features
JBossWS features include many specifications / standards implementations as well as additional features, options, tools to improve ease of use, endpoint management and monitoring, etc. In particular, JBossWS provides most of the features coming with Apache CXF (including WS-Security, WS-Policy, WS-Addressing, WS-ReliableMessaging, WS-Trust, MTOM, ...) as well as common JBossWS stack features like endpoint metrics, record management, endpoint address rewrite, etc.
Please refer to the documentation for further details.
Supported In:
Useful Links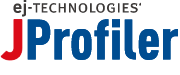 We use JProfiler for profiling