Announcement: JBossWS 5.4.0.Final released!
JBossWS 5.4.0.Final has been released and is available for download. The maven artifacts have also been released to the Maven repository.
Please have a look at the release notes for a full list of the improvements and bug fixes, feedback is welcome as always. The supported target containers are WildFly 16.0.0.Final, WildFly 17.0.0.Final and WildFly 18.0.0.Final.
Have fun :-)
by Jim Ma Jan 16,2020 10:00 AM
JBossWS is a web service framework developed as part of the JBoss Application Server / WildFly.
JBossWS integration provides the application server with any WS related technologies it needs for achieving compliance with the Java Platform, Enterprise Edition 8 (Java EE 8).
Currently, JBossWS main focus is on integrating Apache CXF, with the goal of achieving the best integration of the first class CXF features on top of WildFly.
Features
JBossWS features include many specifications / standards implementations as well as additional features, options, tools to improve ease of use, endpoint management and monitoring, etc. In particular, JBossWS provides most of the features coming with Apache CXF (including WS-Security, WS-Policy, WS-Addressing, WS-ReliableMessaging, WS-Trust, MTOM, ...) as well as common JBossWS stack features like endpoint metrics, record management, endpoint address rewrite, etc.
Please refer to the documentation for further details.
Supported In:
Roadmap
An high level road map regarding future features is available on the wiki, while a detailed road map for the upcoming versions is found in our issue tracking system. You are always welcome to request and contribute a new feature.
Useful Links
JBossWS
May 27, 2020 By Jim Ma
JBossWS team has moved the old jboss community wiki and forum to JBossWS Google Groups. The old JBossWS wiki, User Forum and Developer Forum are all archived and read only now. This change will allow our community users find us more easily with one email or web access...
Wednesday, January 15, 2020 By Jim Ma
I am pleased to annouce JBossWS 5.4.0 Final is out. In this release we upgraded many components as usual and brings Elytron…
May 14, 2019 19:07 PM by Jim Ma
After couple days work, I am proud to announce JBossWS 5.3.0.Final has been released. This new release brings a lot of component up…
View more jbossws updates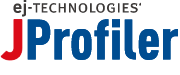 We use JProfiler for profiling