JBossWS 4.2.0.Beta1 and WS-Discovery support
By JBossWS Team | May 15, 2013
Just in time for the first release of WildFly, I've cut the first Beta release of JBossWS 4.2 series and had it pulled into the application server.
The latest build includes the additions I provided a preview of in the previous post as well as integration of few new features from Apache CXF. The most notable one is probably the WS-Discovery support, which you can get some preliminary doc on here.
Users can now have ws endpoints from selected deployments be automatically registered in a WS-Discovery service endpoint; that in turn can be queried to locate existing endpoints over the network. Nice, isn't it? :-)
Feel free to give the Beta a try, artifacts are available on the Maven repo as usual. Feedback is welcome, as always!
Useful Links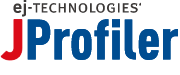 We use JProfiler for profiling