Christmas 2015 releases!
By JBossWS Team | December 23, 2015
Just few hours before the holiday break and here we are with the last releases of the year!
First of all, WildFly 10.0.0.CR5 has been released and will soon turn into Final assuming no major flaw is reported. You can read more on the release at wildfly.org!
Speaking of web services, yesterday I've tagged the second micro release of JBossWS 5.1.x series and today you can download it from jbossws.jboss.org. You might have noticed that we've released two bug fix versions this month: JBossWS 5.1.1.Final was mainly a bug fix release (but of course we also moved to the most recent Apache CXF version), while JBossWS 5.1.2.Final is basically a performance improvement release, cut just in time to include it as a last minute change in WildFly 10 :-)
As usual, have a look at the release notes for a detailed list of changes. The supported target containers for both JBossWS releases are WildFly 9.0.0.Final, 9.0.1.Final and 9.0.2.Final.
The year is almost over, time to relax, give the last WildFly 10 CR a try and then get back fully recharged in 2016 to play with WildFly 10 Final :-)
Greetings!
Useful Links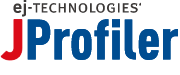 We use JProfiler for profiling