Summer's nearly over..
By JBossWS Team | August 27, 2016
Summer is nearly over and last time I wrote here was just before last Christmas.. definitely time for an update!
During the first half of this year we've been working on fixing reported bugs of the JBossWS 5.1.x series. There are some plans for kicking off the 5.2 development, but at the moment the focus is still on maintaining the 5.1 series.
Anyway, JBossWS 5.1.3.Final, 5.1.4.Final and 5.1.5.Final has been released and included in WildFly… hey, did you notice that WildFly 10.1.0.Final is out? :-D Go and download it, it's really worth trying it!
As a consequence of 10.1.0.Final having been released, WildFly master has moved to 11 and here we are with a fresh WS piece of news…
JBoss Wise is coming into WildFly! You can read more here, anyway what this basically means is that a GUI for testing WS endpoints is going to be available by default in WildFly soon.
Really nice, isn't it? :-)
Useful Links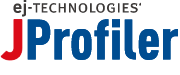 We use JProfiler for profiling