JBossWS 5.2.0.Final is available
By JBossWS Team | November 13, 2017
After some micro bug fix releases on the 5.1 stream, JBossWS 5.2.0.Final has eventually been released.
The latest versions brings a lot of component upgrades to WildFly, the most relevant ones being Apache CXF 3.2 and JAXB 2.3. Thanks to many other minor improvements and fixes in the stack, the result is that JBossWS 5.2.0.Final is compatible (and has been tested) with the latest final JDK 9.
Please have a look at the release notes for further details and give it a try!
Useful Links
JBossWS
May 27, 2020 By Jim Ma
JBossWS team has moved the old jboss community wiki and forum to JBossWS Google Groups. The old JBossWS wiki, User Forum and Developer Forum are all archived and read only now. This change will allow our community users find us more easily with one email or web access...
Wednesday, January 15, 2020 By Jim Ma
I am pleased to annouce JBossWS 5.4.0 Final is out. In this release we upgraded many components as usual and brings Elytron…
May 14, 2019 19:07 PM by Jim Ma
After couple days work, I am proud to announce JBossWS 5.3.0.Final has been released. This new release brings a lot of component up…
View more jbossws updates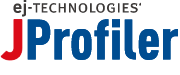 We use JProfiler for profiling